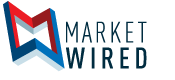 A Formidable Female African American Anti-Hero to Debut in the Acclaimed Series Apama The Undiscovered Animal
/EINPresswire.com/ -- LOS ANGELES, CA--(Marketwired - October 19, 2016) - The comic book series Apama The Undiscovered Animal is the story of a Hungarian ice cream truck driver in Cleveland that discovers the spirit force of the most savage creature mankind has never known. The award winning series written by Ted Sikora and Milo Miller, and illustrated by Benito Gallego received rave reviews and international distribution for its 176 page volume 1 collection. The creative team announced the launch of the next story arc on Kickstarter with a March 2017 release date.
The new set introduces a character like no other -- the Tap Dance Killer. "She can act, sing, dance... let's just say she's a quadruple threat. She's a mega-talented performer who is cast in a horror show musical, and then something happens that makes her permanently lock into her role," says Sikora.
The idea stemmed from an actual horror show musical from the early 90s titled Nothing Like Vaudeville for which Sikora wrote the story, principal music and lyrics. He explains, "When I was an aspiring composer I was also a comic book nut, so the characters in the show were creepy, vaudeville, comic-book-like villains."
The comic will be introducing three villains from the musical including the mob boss, Sir Terror; the creepy wax museum curator, Fletcher; and the mob's star assassin, Tap Dance Killer. The more they thought about Tap Dance Killer the more they realized she could be something special. "For whatever reason, in the comic book industry, there are a low percentage of female African American comic book heroes and villains. Being married to an African American woman and the father of a young girl gave me extra motivation to do something about that," says Sikora. A spinoff Tap Dance Killer comic series is set to debut in the first half of 2017.
The new Apama Kickstarter has already raised over $4,000 of its $7,000 campaign goal that ends October 31.
The Kickstarter campaign can be accessed at: https://www.kickstarter.com/projects/185033634/apama-the-undiscovered-animal-volume-2
Image Available: http://www.marketwire.com/library/MwGo/2016/10/19/11G118652/Images/Comic-8678694ec6769fc08814d2badb526109.jpg


Powered by